Cutting-Edge
Trenchless Pipe Repair
SEWER pipes. STORM DRAIN pipes. GAS pipes. POTABLE WATER pipes.
We are the creators of The Advantage Reline System™, a patent-pending Sprayed-in-Place (SIPP) trenchless pipe repair technology that can be applied in sewer, storm, gas and even potable water pipe repair applications for pipes between 2″ and 120″. With over 20 years of trenchless pipe repair experience, we have the compatibility of combining traditional trenchless pipe repair methods such as Cured-in-Place Pipe (CIPP) and Pipe Bursting, along side our cutting-edge Sprayed-in-Place technology. Whatever the project ARS has a solution and will use all the tools in our tool bag to professionally produce the best solution.
(855) 663-6788 Free On-Site Consultation
APPROVALS & CERTIFICATIONS
THE TRENCHLESS PIPE REPAIR EXPERTS
THE ADVANTAGE RELINE SYSTEM™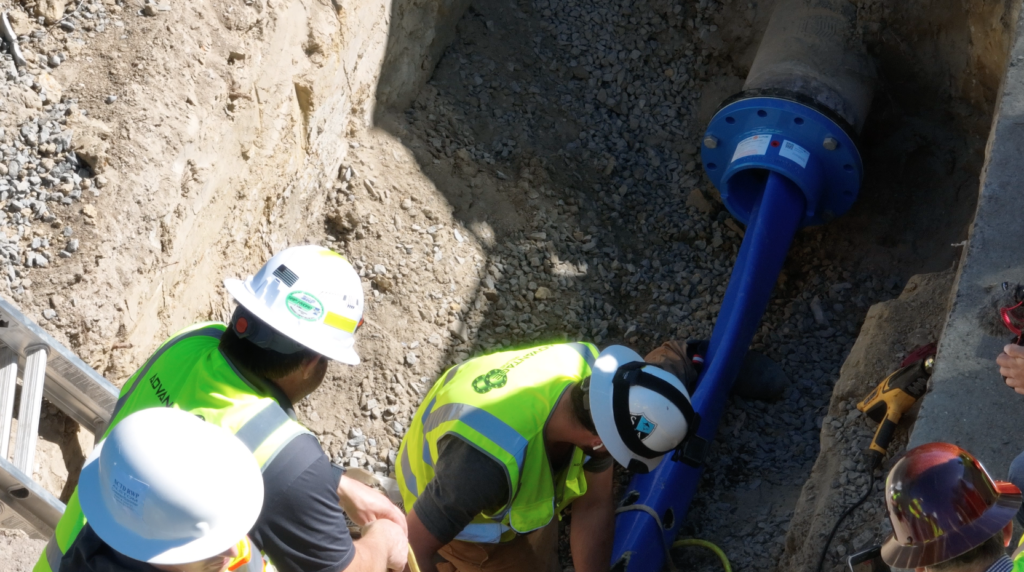 Primus Line is an innovative technology for the trenchless rehabilitation of pressure pipelines for different media such as water, gas, and oil. The process is based on a flexible high-pressure pipe and a connection technology developed specifically for this system.
Primus Line is suitable for the transportation of various liquids in the field of water and holds drinking water approval in numerous countries.
The ideal flow characteristics caused by an extremely smooth inner coating and the optimized systems for high-, medium-, and low-pressure requirements make Primus Line an economical solution for the rehabilitation of aging pipelines.
SPRAYED-IN-PLACE PIPE (SIPP) REPAIR TECHNOLOGY:
Sprayed-in-Place Pipe (SIPP) is a patent pending pipe relining technology developed and exclusively used by Advantage Reline in the repair of leaking and corroded underground pipes. Similar to other trenchless pipe relining methods, SIPP repairs underground pipe without the need to excavate and physically remove and replace the damaged pipe. The result is a substantial reduction in downtime and costs, while preserving properties, landscapes, and infrastructure. SIPP offers the same trenchless pipe repair benefits of epoxy and cured-in-place pipe, without the the associated risks including health & safety concerns and installation complications.